The best free Photoshop alternative
There are dozens of free photo editors designed to enhance your pictures with a couple of clicks, but far fewer could be called a genuine alternative to the industry standard editor Adobe Photoshop.
Simple photo-enhancing software has its place, but a genuine Photoshop alternative needs more than just red-eye correction and a handful of retro filters; it has to offer layers and masks, batch-editing, and a wide assortment of automatic and manual editing tools. It also needs plugins to fill any gaps in its feature-set, and enable you to work as efficiently as possible.
Some of Photoshop's unique features (like asset-linking) mean it will always remain the professional's tool of choice, but the rest of us have an excellent choice of free alternatives.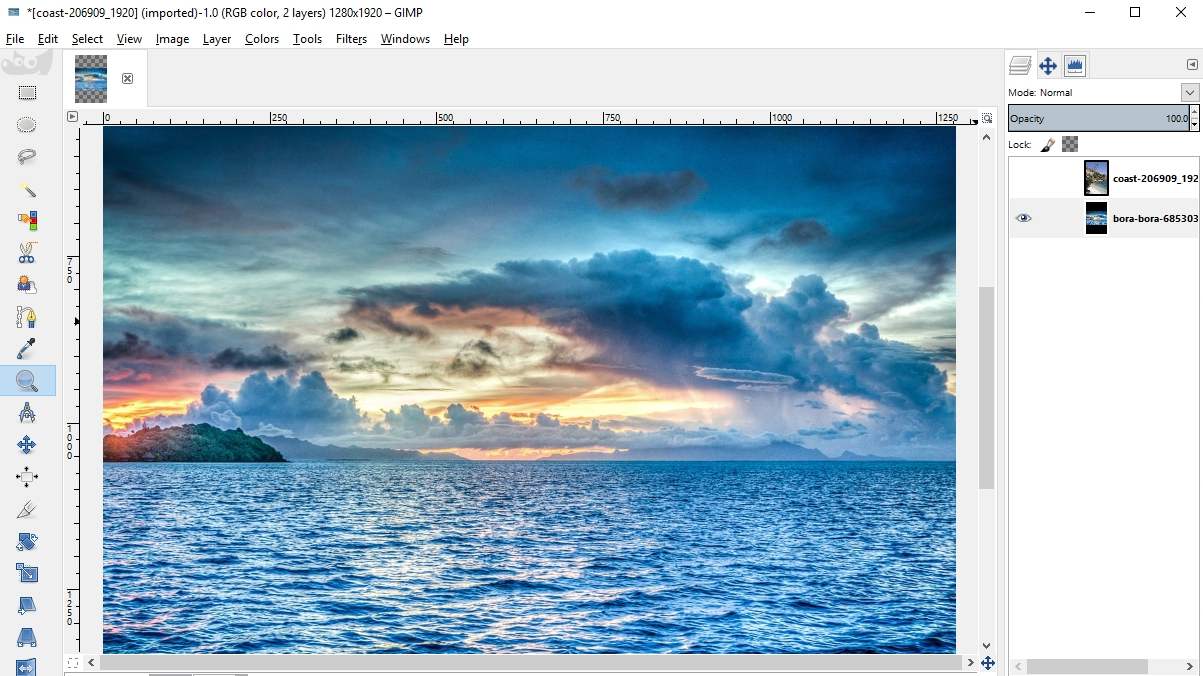 1. GIMP

GIMP is the best free Photoshop alternative you can download, and almost infinitely expandable
Powerful and adaptable, open source photo editor GIMP is the best free Photoshop alternative around today. With layers, masks, advanced filters, color adjustment and transformations – all of which are fully customizable – its feature set it unbeatable.
One of GIMP's best features is its wealth of user-created plugins and scripts – many of which come pre-installed and ready to use. Some of these replicate popular Photoshop tools (such as Liquify), and there's even a package of animation tools for bringing your photos to live via blending and morphing.
If that all sounds a little intimidating, don't worry – GIMP's excellent user manual includes step-by-step tutorials and troubleshooting guides to get you started.
The latest version of GIMP offers a new interface that puts all of its toolboxes, palettes and menus together in one window. This gives it a smart, Photoshop-like appearance, though its extensive patchwork of user-created tools means you'll have to spend a little time experimenting and perusing the documentation to learn how to get the best results from each one.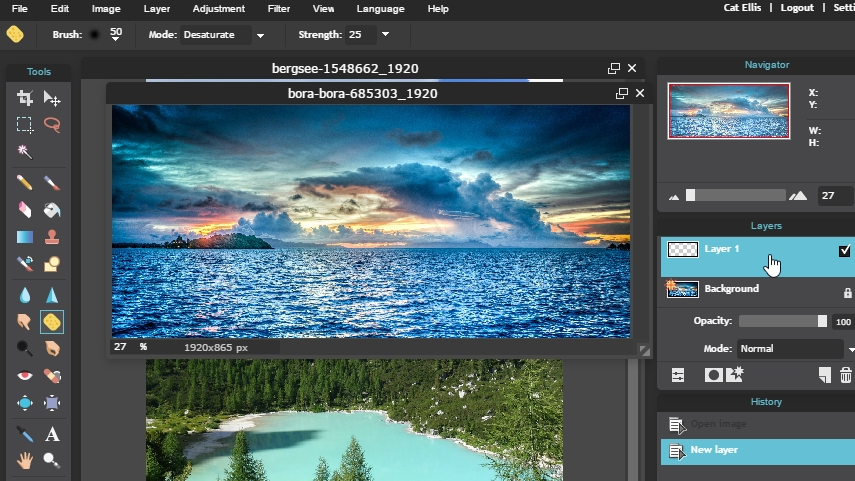 2. Photo Pos Pro
Another remarkable free Photoshop alternative. Well designed, with just a few restrictions
If you haven't heard of Photo Pos Pro, you're in for a treat. This free Photoshop alternative aims to give the best of both worlds, offering interfaces for both novice and advanced users. The novice option puts one-click filters and automatic adjustments at the fore, while the latter closely resembles Photoshop. Both are well designed, and more intuitive than GIMP's endless lists and menus.
Photo Pos Pro offers both layers and layer masks, as well as superb clone and healing brushes. All the expected color-refining tools are present and correct. There's support for batch-editing and scripts to save time on routine tasks, you can import images directly from a scanner or camera.
Photo Pos Pro offers plugins in the form of extra frames and templates, and you can create and save your own filters for future use.
Its main drawback is the limit on the size of saved files (1,024 x 2,014 pixels), but if you like the basic version and want to upgrade, Photo Pos Pro Premium is currently discounted to £17.67 (US$19.90, AU$29.78) – a very reasonable price for a top-rate Photoshop alternative.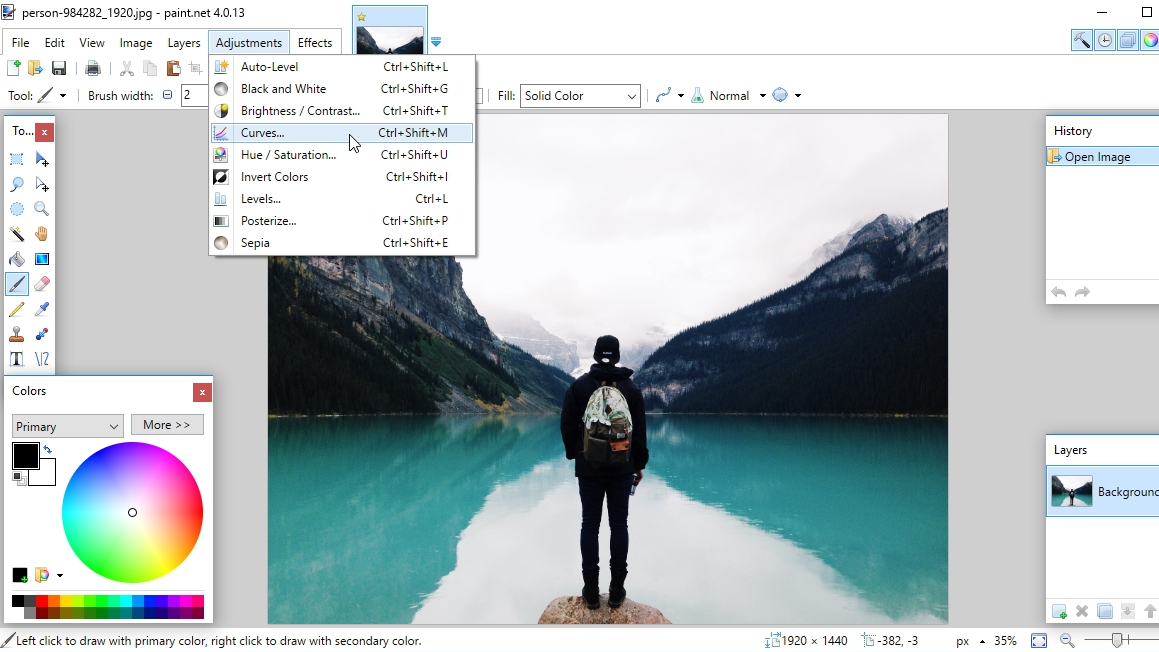 3. Paint.NET

A free Photoshop alternative that's a little light on features, but easy for newcomers to master
Open source Photoshop alternative Paint.NET started life as a substitute for Microsoft Paint, but over the years it's grown into a powerful photo editor in its own right.
Like GIMP and Photo Pos Pro, Paint.NET offers an excellent selection of automatic filters, plus manual editing tools for fine adjustments. It also supports layers, though you'll need to install a plugin for masks. Batch editing is included by default, and its clone stamp makes it easy to erase blemishes and distractions.
Paint.NET isn't quite as feature-filled as GIMP, but its smaller community of volunteer coders means its interface is more consistent and easier to use overall (though not as slick as Photo Pos Pro). Paint.NET is a particularly good choice for working with multiple photos thanks to quick-access tabs that use thumbnails to represent each open image at a glance.
Paint.NET is also very fast, and runs well even on low-powered PCs. There's no limit on the size of saved images, but it takes third place due to its smaller range of options and customizable tools.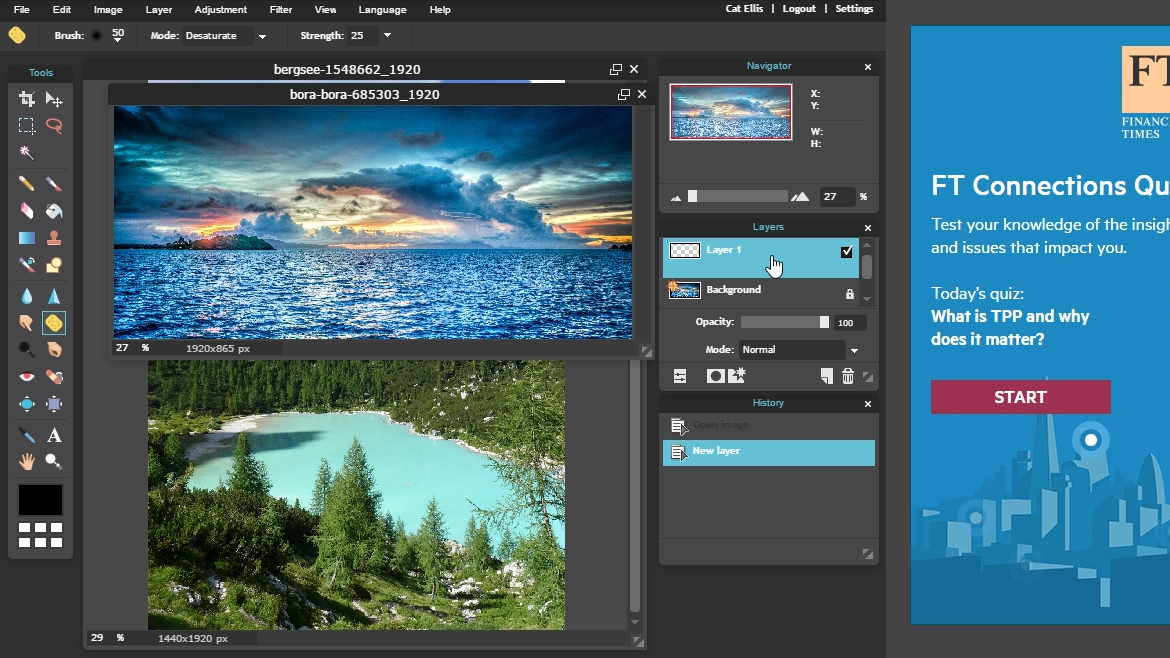 4. Pixlr Editor

A browser-based free Photoshop alternative that's more robust than many desktop applications
Pixlr is no ordinary free Photoshop alternative – it's the work of AutoDesk, one of the biggest names in computer-aided design and 3D modelling software, and is as impressive as its pedigree implies.
There are several versions available, including web, desktop and mobile apps. Here we're looking at the Pixlr Editor web app, which is the only one to support layers.
Pixlr Editor features a prominent ad on the right-hand side that limits the size of your working space but that's its main drawback. You get all the expected image-refining tools (including sharpen, unsharp mask, blur, noise, levels and curves to name just a few), as well as artistic filters and automatic optimization options. Nothing is hidden behind a paywall.
Pixlr Editor also gives you a toolbox very much like GIMP's, with brushes, fills, selection, healing and clone stamp tools – all customizable via a ribbon above the workspace. There's support for both layers and masks, and although Pixlr Editor doesn't offer batch editing, it can cheerfully handle multiple images at once.
Sounds too good to be true? It might soon be. In 2015, Autodesk announced that it was working on an HTML5 version of its lightweight photo editor Pixlr Express, claiming that Flash "deserves everyone's heartfelt salutation as it sails off into the sunset". Pixlr Editor is also built in Flash, but no HTML5 replacement has been announced, so we suspect that it might not be long for this world.
For now, though, it's a truly excellent Photoshop alternative – particularly if you don't have the time or permission to download a desktop application.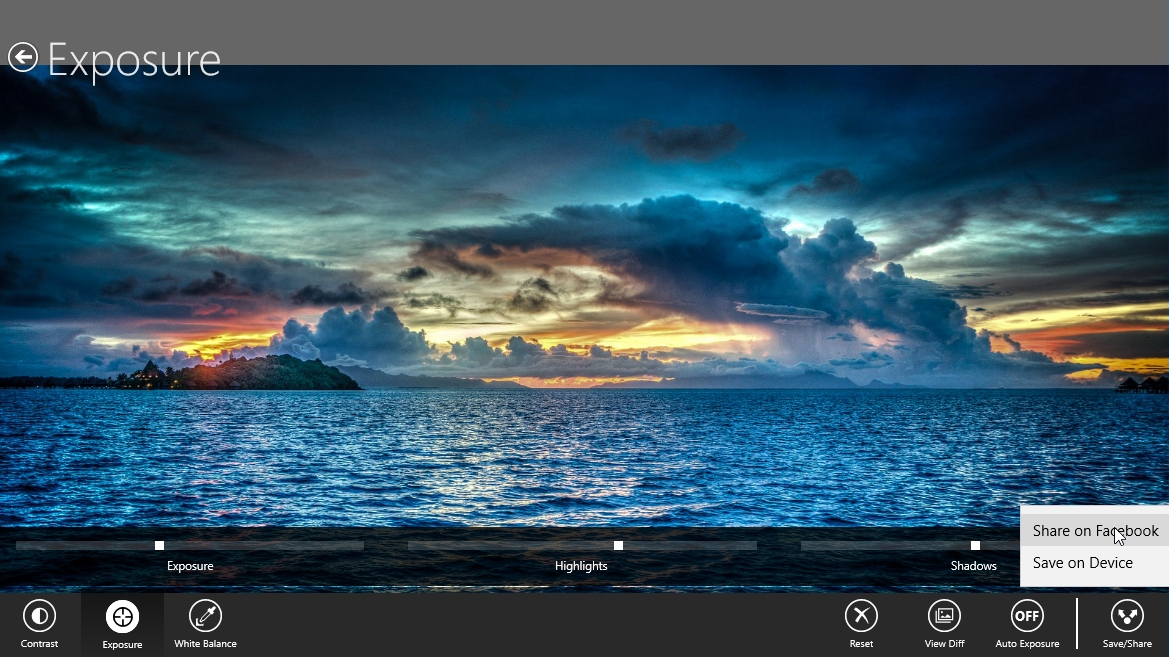 5. Adobe Photoshop Express

A trimmed-down app that bundles Photoshop's best features in a mobile-friendly package
Adobe Photoshop Express is a lightweight version of the industry-standard photo editor available free for your browser, and as a downloadable app for Windows, iOS, and Android.
Photoshop Express is the simplest of the tools here, but Adobe's expertise in photo editing means it's far superior to other quick-fix software. It packages Photoshop's most useful picture-enhancing sleek, minimalist interface that's particularly well suited to touchscreens. Sliders enable you to adjust contrast, exposure and white balance of your photo dynamically, and there are automatic options for one-click adjustments. Once you're satisfied with the results, you can either save the edited photo to your PC or share it via Facebook.
The main appeal of Photoshop Express is its simplicity, but this is also its biggest drawback. There are no layers, plugins, or brush tools, and you can't crop or resize your pictures.
If you're looking for a powerful image editor for your smartphone or tablet, Photoshop Fix (for restoring and correcting images) and Photoshop Mix (for combining and blending images) are also well worth investigating. Photoshop Mix even supports layers, and both apps integrate with Adobe's Creative Cloud software, making it an excellent counterpart to the desktop version of Photoshop, as well as a superb tool in its own right.